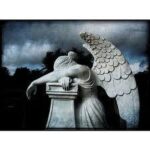 Today is June 19th and I am sitting at my desk at work yet again posting another "In Memory Of" quote on my facebook page.  This time it is to remember the 9 victims who lost their lives in the Emanual African Methodist Episcopal Church in Charleston SC.  Every time I post something like this I think….this has to be the last time.  THIS time people will wake up.
I remember the Sandy Hook Shooting that killed 26 people.  Twenty of them were children.  I remember the week after the shooting myself and some healer friends went to the town to help volunteer with the kids.  I have never felt so much love in my life.  I have never seen such support, compassion and caring in one place by so many people!  I still to this day remember dozens of us making a human chain as we unloaded a tractor trailer of teddy bears.  There we were all races, religions, economic backgrounds, young, old and I couldn't help but think how sad it was that it took such a horrific event to bring us all together.  I was sure this would forever live in people's memory and we would continue working as one.
They say time heals all wounds.  I don't know about that as I work with people each and every day who suffer devastating losses.   I am pretty sure they will tell you that time hasn't healed them…they have simply found a new normal.  I think time sadly makes us forget.  We witness a horrific tragedy and we think "that's it things are going to change". But time passes and the impact of the tragedy gets pushed back further into our minds.  We get sucked back into our everyday lives and before we know it things are right back to how they used to be.
I find our human race very perplexing.  I question time and time again why it takes such tragedy to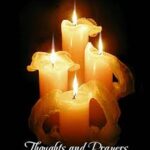 bring us all together.  I lived in NY during 911 and I have never been more proud of all of us.  Once again we all pulled together and did what needed to be done.  I remember being in the city a few months later and driving through the streets. There wasn't one horn being honked (which is unheard of). I remember thinking that maybe just maybe this event will be what forever changes the way we interact with each other. But no!
Now I am sorry if you think I am being negative as that is not my intent.  I am not sure as I sit here typing what my intent is. Maybe I am just trying to understand how we keep allowing this to happen.  Maybe I am just trying to grasp that we are ALL responsible in some way as we keep allowing these things to happen by not demanding change…by not standing together….  Maybe I just am one little tiny person begging everyone I can reach to PLEASE PLEASE PLEASE remember that we are all one!
I want to drive to Charleston. I want to walk into that church and hug all of those people!  I want to let them know that I don't care about politics, people's rights, who is to blame, and all of the other distractions that are created to keep us against each other.  I want to let them know that "I" get it!  I know we are all one!  I know that when one of us hurts we all hurt.  But I can't.  So I did what I could in my own little way.  I held my own  memorial by lighting 9 candles in my shop for every one of those souls who lost their lives in that horrific tradgedy.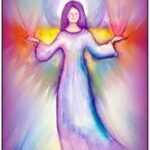 I wonder as I sit here writing this on June 19th what will actually have changed by the time you are reading it in my newsletter.  I wonder what other news will have taken over the interest of the public. I wonder if this time anything will change.  Then I remember that it only takes one tiny little candle to light up and entire room at night! I remember that change happens one moment, one person at a time. I remember that I have a voice and a heart and a soul that knows one person can make a difference.  I remember that all of you have a voice and a heart and a soul and I smile because I know that light ALWAYS gets rid of the darkness. So please go out and do something nice for someone today. Do something nice for yourself.  Don't be afraid to speak up and speak out.  Let people know that we are all one!
Please keep these 9 souls, their family and their friends in your thoughts and your prayers:
Sen. Clementa Pinckney
Tywanza Sanders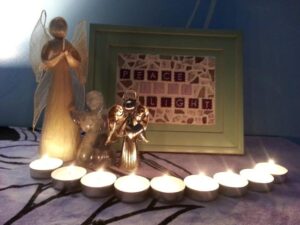 DePayne Middleton-Doctor
Cynthia Hurd
Sharonda Coleman-Singleton
Susie Jackson  Ethel Lance
The Rev. Daniel L. Simmons, Sr.
Myra Thompson