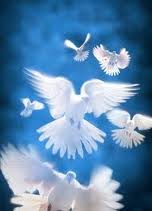 The holidays are a time of celebration and holiday cheer.  However, there is also another side of the holidays.  As a psychic medium I am well aware of the fact that the holidays are not a happy time for everyone.  In fact for many people it is the hardest time of the year.  Many people are facing their first holiday without someone they love.  I hear their stories.  I feel their pain.  I understand their absolute dread of facing the holiday season.
If you know someone who has lost a loved one, here are some things to keep in mind.  Please do NOT try to make them happy, tell them how to feel or tell them what they should do.  Instead ask them what they need.  If they want to talk about their loved one then allow them to do so.  If they don't then don't push the issue.  I have said this for 15 years and I will continue to say it…I could fill a room with 100 people who have all lost a loved one in the same way, all the same relationship (husband, wife, child) BUT no one can truly say "I know how you feel".  After all there is only one of each of us.  While you may have suffered a similar loss no one can walk in your shoes.  So please don't ever tell someone who lost someone that you know exactly how they feel.  Instead honor their emotions, allow them to grieve their loss and allow them to decide what they need in that moment.
If you are facing your first holiday without someone you love PLEASE PLEASE remember that your loved ones are always around you!  They want nothing more than for you to be happy!  They KNOW they will see you again and they DO NOT want you to suffer.  In all the years I have been communicating with those who have passed I have NEVER EVER had one person say, "You know since I passed my loved ones just seem to happy!"  NEVER!  On your worst day take a step back and think, if you were on the other side and your loved one was still here what would you want for them?  You would want them to be happy and living life to the fullest.  You would not want your passing to forever hault their life.  You would want to be watching from above while they moved forward in their lives.  You would be there to love and support them from the other side.  You would share in their happiness and successes.  And guess what?  That is EXACTLY what they want for you!
If you are facing your first holiday without someone you love do not be afraid to let people know what you need.  Do you want to be alone?  Do you want people around?  Do you want to do something different to make the day easier?  People do not handle death well.  They don't always know what to say or do, you need to let them know what is best for you.
And finally for everyone who has ever lost someone, here is a message for all of you.
This is a message from up above, I can not be with you but I send all my love.
From the moment you awake to the moment you return to sleep, it is the memory of me I wish you to keep.
It may seem like I am so far away, but in your heart I will forever stay.
And just when you think you can not get through, it is the love we shared that will come shining through.
So talk with me often and watch for a sign, cause I am forever with you in your heart and mind.
Lisa Ann