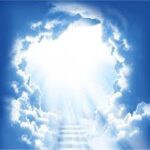 The evening will begin with a meditation to relax you and connect you with your loved ones/guides/angels on the other side. Then Lisa Ann will connect with the other side and deliver a personal message to each member of the group*. Each participant will also be allowed to ask a question. Messages may include past, present, future and/or messages from your loved ones/guides/angels.
*Before the messages begins each guest in attendance will be asked to place a piece of jewelry or something metal (a car key, etc) in a basket.  After the mediation Lisa Ann will then pick out one piece at a time and do a mini Reading for each guest. The item is used so that Lisa Ann does not know who she is reading for as sometimes there are guests in attendance whom she knows.  This allows her to do the Reading without any prior knowledge about the guest she is reading for.
Cost $35.00 non refundable.
Message from Above are held monthly.  
You must pre-register & pre-pay for this event as seating is limited to only 10 people.  
[x_button shape="square" size="regular" float="none" href="https://www.spiritquesthealingcenter.com/upcoming-events/" info="none" info_place="top" info_trigger="hover"]Visit our Events page for dates and times![/x_button]
If you would like to host a private "Message from Above" in your home, please feel free to contact me at (910) 444-2229 or SpiritquestHealingCenter@gmail.com.  The cost is $40 a person.  Minimum of 8 people Max of 10.